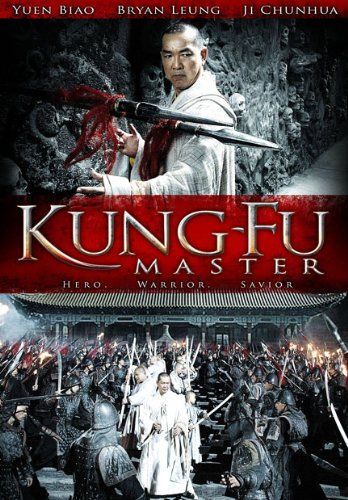 Viti i pordhimit: 2010
Zhanri: Aksion
Kohëzgjatja: 95 minuta
Më shumë informacion:
KËTU
Përmbajtja
Njëri ka vetëm një zgjedhje. Ta realizoj One man is faced ëith a life-altering choice. Jetët e të pafajshmëve do të mvaren nga jeta e tij ai bie,e detyrojnë ta shkatërrojnë aleancën Kung-Fu Master që dikur ai e donte atë. Ai përsëri vendos që ta mbroj popullin e vet.
Me aktorët: Yuen Biao, Bryan Leung
Review of Kung-Fu Master
I am a big fan of kung-fu movies so when I saw this I had to watch it. I figured it would be good since it is new. Also it has Yuen Biao in it who I loved in the Once Upon a Time in China series. After watching the movie which I could barely do, I was disappointed. This is one of the worst kung fu movies I have seen and any fan of kung fu movies knows there are a ton of bad ones. I prefer bad '70s kung fu movies to this. It seems to have taken little parts and scenes from a lot of movies to make this one. I thought the picture quality wasn't that good, the plot wasn't original, and the fight scenes were done poorly. It seems as if a high school drama class was in charge of producing the movie. If you have really low expectations than it may be okay but when I see Yuen Biao in a movie I expect it to not be horrible. I hope you like it more than I did.
Shkarko filmin me titra shqip: